Japanese Class (Yonago)
---
TPIEF provides these Japanese language classes as a service to Tottori's foreign residents.
●First term (spring and summer): April through July (approximately)
●Second term (autumn and winter): September through December (approximately)
Japanese Classes (Western Tottori)
Second Semester 2019
| | |
| --- | --- |
| When | 10:15AM-11:45AM Every Sunday, 8th September - 15th December 2019 (12sessions) *no class on 10/20, 11/3, 11/17 |
| Where | Yonago Convention Centre ( 294 Suehiro-cho, Yonago-shi ) |
| Class | 2 classes: Basic and Elementary |
| Fee | Free of charge |
*For continuing students, enrollment may take place at any time during the course.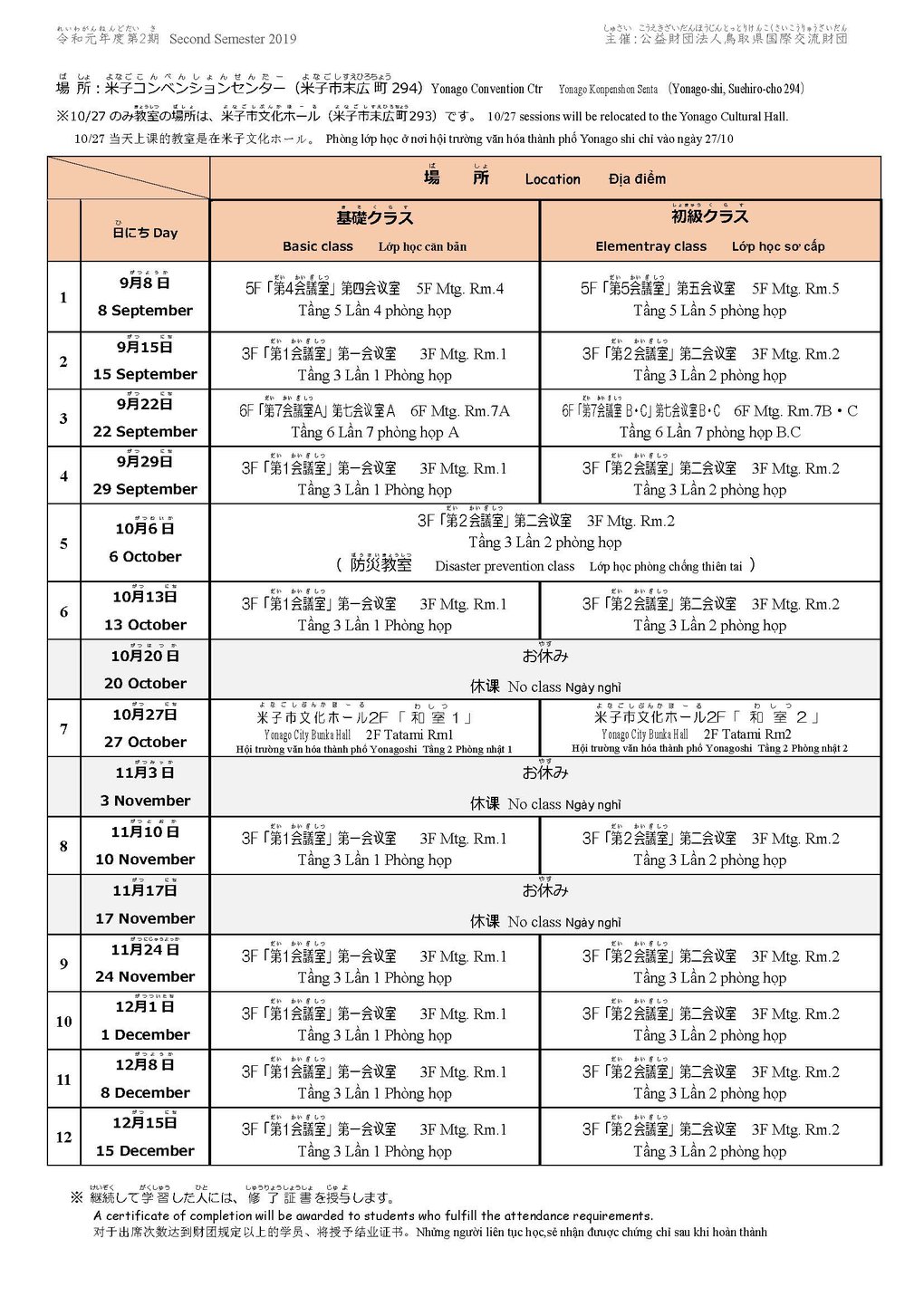 Why not study Japanese?
TPIEF offfers Japanese language classes to foreign residents who wish to learn Japanese. The classes aim to provide the necessary fundamental language skills for daily life. For those unable to attend the classes, language instruction from volunteer teachers is also available. Individual instruction is generally once per week, one hour per lesson, at the TPIEF Yonago office, but some flexibility is available in consideration of circumstances. Please feel free to visit our office anytime to discuss your situation.
For more information: TPIEF Yonago TEL 0859-34-5931