Japanese Class (Kurayoshi)
---
Thanks to recent success in curbing the spread of Covid-19, Japanese language classes are to resume in June.
TPIEF provides these Japanese language classes as a service to Tottori's foreign residents.
●First term (spring and summer): April through July (approximately)
●Second term (autumn and winter): September through December (approximately)
Japanese Classes (Central Tottori)
First Term Classes Beginning Soon!
1st Term 2022 (Central Region) Japanese Classes
Sunday Class

Every Sunday 5 June - 31 July 2022 (no class on 12 June and 10 July)
◆Basic Class: 1:30-3pm
◆Elementary Class:  3:15-4:45pm
Location: Kurayoshi Sports and Cultural Hall ( 529-2 Yamane, Kurayoshi City )

Wednesday Class

Every Wednesday 8 June - 27 July 2022
◆Elementary Class: 2:00-3:30pm
Location: Room 201, Central Tottori General Office ( 2 Higashi Iwaki-cho, Kurayoshi City )

Application & Joining

Fees: None

Seat Limits:  Wednesday Class: 10 persons 

                       Sunday Class: 20 persons

*Please submit forms to the TPIEF Kurayoshi Office by fax or email.
*As a precaution against the spread of illness, attendance will be refused to those not applying in advance.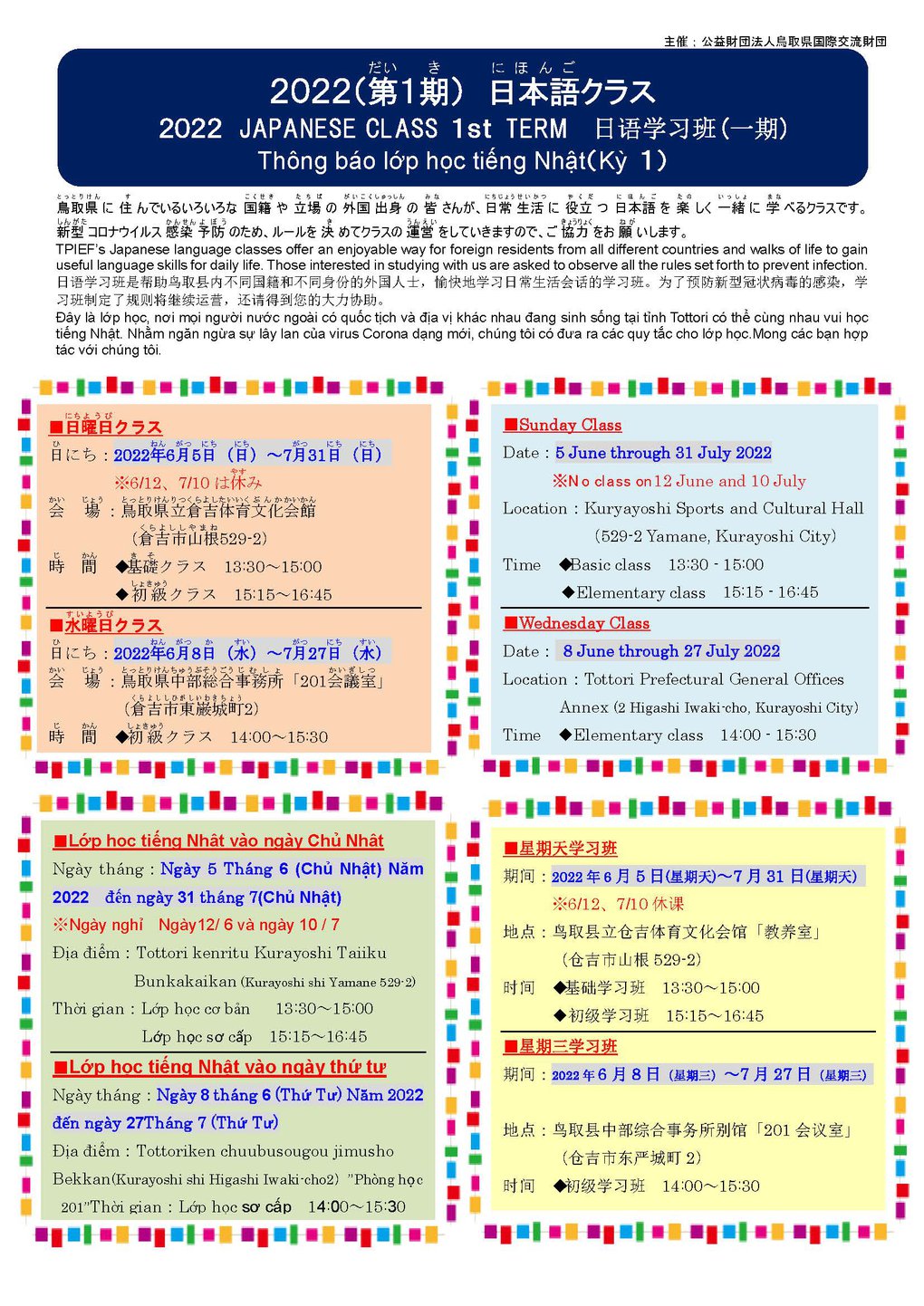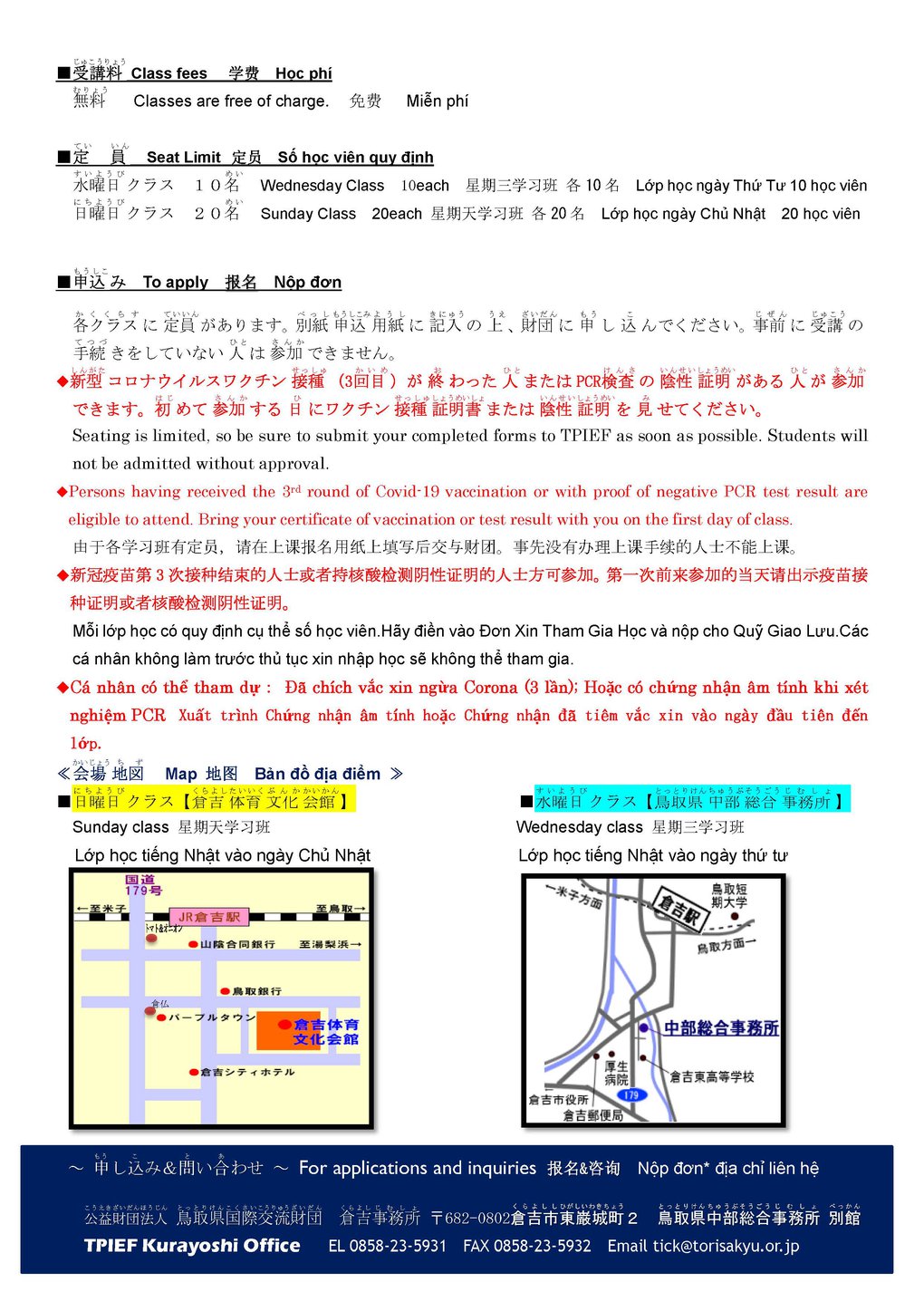 Why not study Japanese?
TPIEF offfers Japanese language classes to foreign residents who wish to learn Japanese. The classes aim to provide the necessary fundamental language skills for daily life. For those unable to attend the classes, language instruction from volunteer teachers is also available.
For more information: TPIEF Kurayoshi TEL 0858-23-5931