Japanese Class (Kurayoshi)
---
TPIEF provides these Japanese language classes as a service to Tottori's foreign residents.
●First term (spring and summer): April through July (approximately)
●Second term (autumn and winter): September through December (approximately)
Japanese Classes (Central Tottori)
First Semester 2019 (Spring & Summer)
Sunday Class
Every Sunday, 7th April - 28th July 2019 *No class on 4/14, 4/28, 5/19 【BASIC CLASS】1:30PM-3:00PM 【ELEMENTARY CLASS】3:15PM-4:45PM 

PLACE:

Kurayoshi Taiiku Bunka Kaikan ( 529-2 Yamane, Kurayoshi-shi )
Wednesday Class
Every Wednesday, 10th April - 31st July 2019 *No class on 5/1 【ELEMENTARY CLASS】 1:30PM - 3:00PM PLACE: Chubu Regional Office ( 2 Higashi-iwaki-cho, Kurayoshi-shi )
Fee
Free of charge
*Classes are open to all who wish to continue learning. Anyone can join at any time.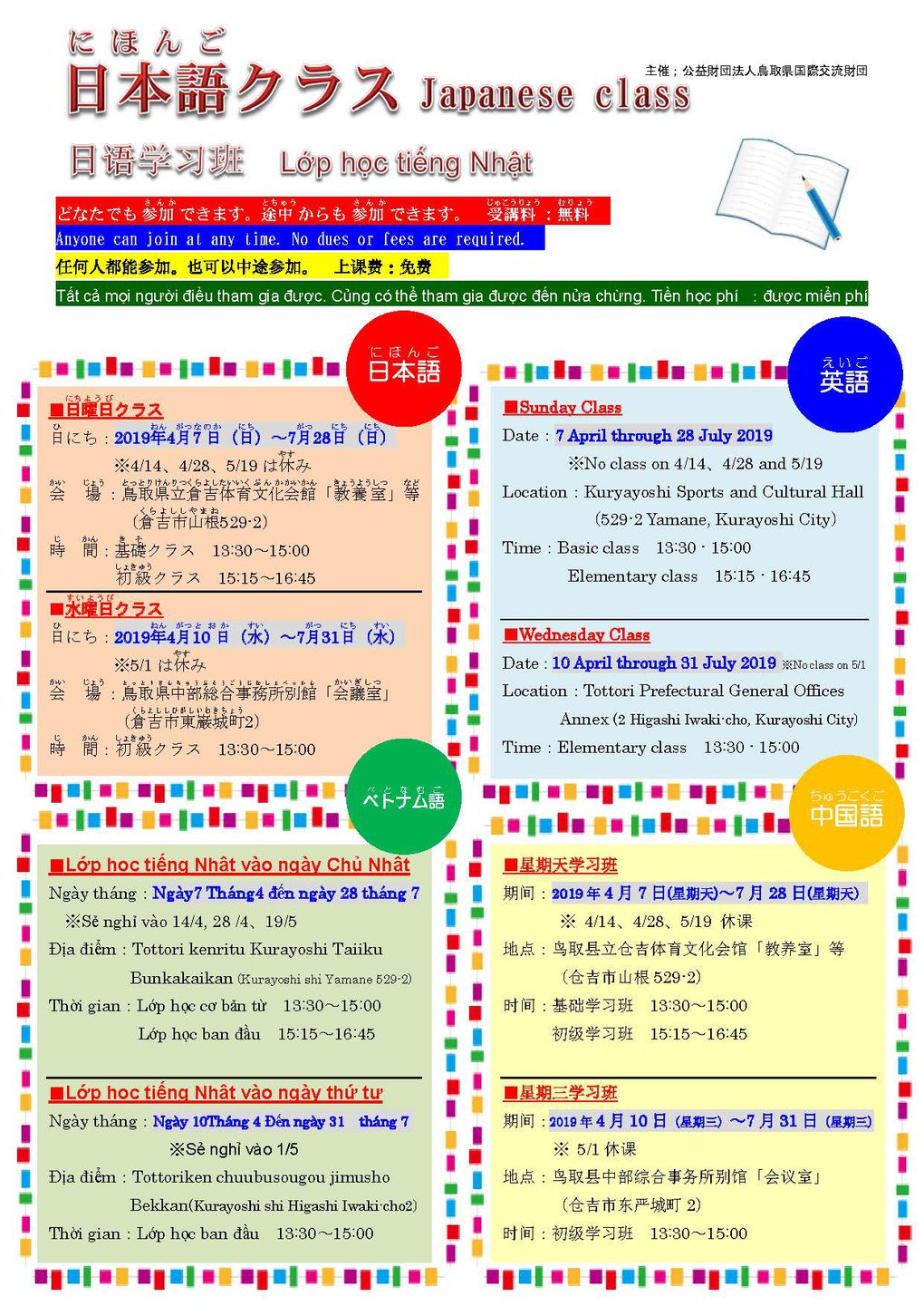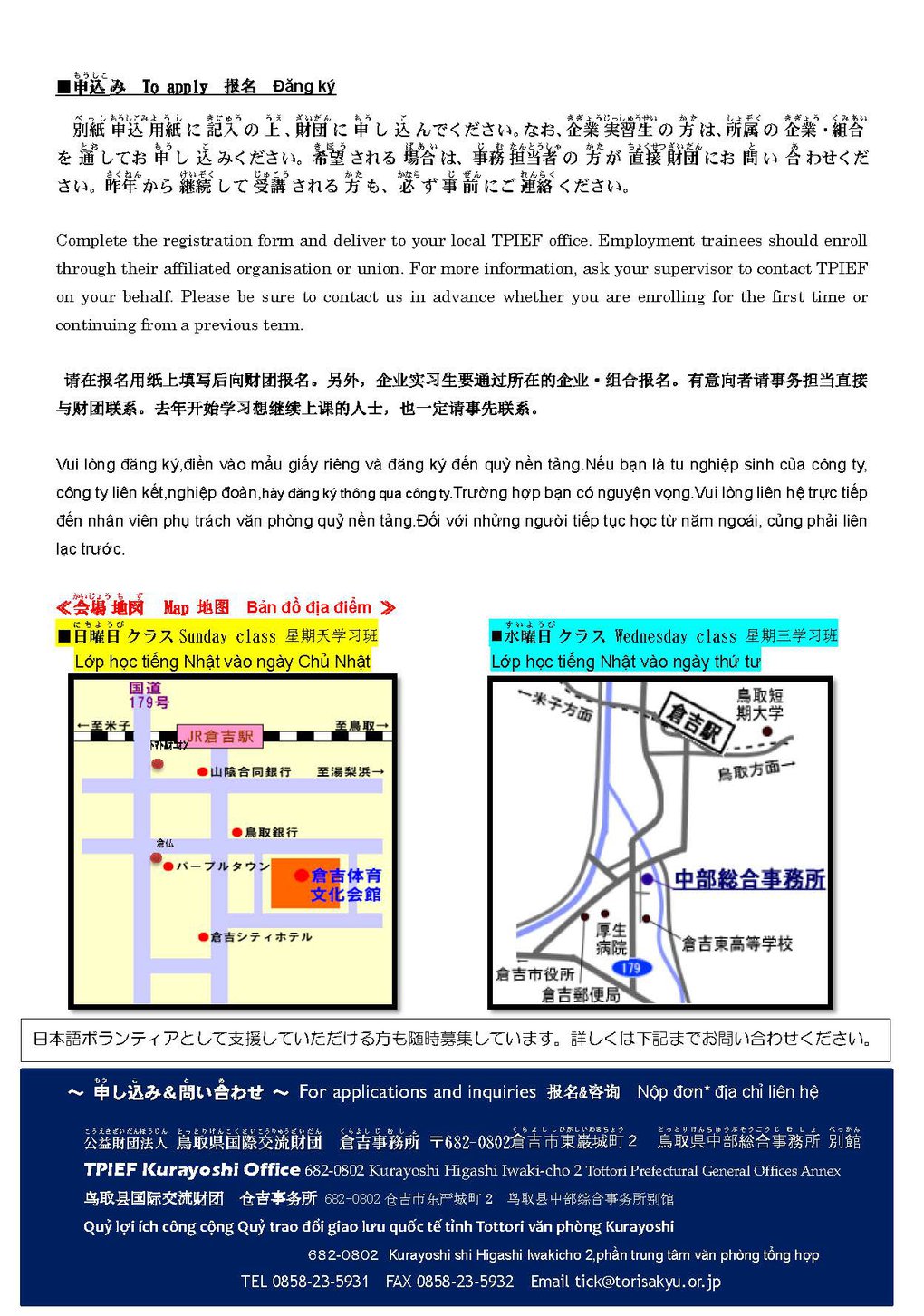 Why not study Japanese?
TPIEF offfers Japanese language classes to foreign residents who wish to learn Japanese. The classes aim to provide the necessary fundamental language skills for daily life. For those unable to attend the classes, language instruction from volunteer teachers is also available.
For more information: TPIEF Kurayoshi TEL 0858-23-5931